COVID-19 Real Estate Update
As you know, the COVID-19 pandemic is having a significant impact on the real estate industry in Massachusetts and Rhode Island. The public health response is changing rapidly — and so is the way we conduct real estate transactions.
There's no way to predict the full extent of the changes. But I'm confident that we can work together to make sure our closings continue with minimal delays and interruptions.
Here's a brief update of where we are today and how we are moving forward:
New Closing Protocols
The Norfolk Registry of Deeds is now closed to the public. This means that in-person closings are no longer permitted there. However, registry personnel will still record documents from attorneys and e-filing is still accepted.
On March 15, Governor Baker also ordered the temporary closure of all Massachusetts trial courts, some of which, including Suffolk, house a Registry of Deeds.
To ensure safe social distancing, we are taking the following actions:
We will continue to ask Sellers to send documents overnight so we can minimize the number of people at the closing table.
Where this is not possible, signing parties will be scheduled separately to minimize their time onsite and to maximize social distancing.
Closings conducted at my office will observe the following health and safety protocols:
Everyone attending the closing will be asked about their current health and travel
Everyone entering the conference room will be asked to wash their hands in the sink or use the available hand sanitizer.
Anyone signing will receive a single-use disposable pen.
Hard surfaces will be disinfected between uses.
What About E-Signings?
As of this moment, we are still required to meet in person to sign documents. Several real estate industry groups are lobbying Governor Baker and drafting executive orders which would allow temporary use of remote closing platforms or remote notarization of documents using DocuSign or similar technologies. We will update you on this as information becomes available.
There may be further registry shut downs, and we do not yet know how this will affect our ability to record documents. Even e-recording requires personnel to be staffed at the Registry of Deeds. As registry shut-downs become reality, title insurance companies now offer gap insurance coverage to cover the time period between the signing and the recording of documents.
New COVID-19 Clause for the P&S and Offer
There is a distinct possibility that COVID-19 delays will affect closings. To address this risk, we now propose that all the Purchase and Sales Agreements we negotiate include the following clause:
The parties agree and acknowledge that in the event either the Buyer, Buyer's lender, Seller, any of their respective attorneys, or the Registry of Deeds becomes the subject of a voluntary or mandatory COVID-19 virus quarantine or closure order from any governmental agency prior to or at the time for performance hereunder, the closing shall be automatically extended at the request of either party for a period of up to ten (10) business days after such quarantine or closure order is lifted.
This language is practical, simple, and balanced. We recommend our clients also use this clause in Offers to Purchase.
Real Estate Training
As of this writing, we are shifting scheduled trainings to a video conference format. Video conferencing technology may also be used to provide remote continuing education credit opportunities through the Blumen Real Estate School.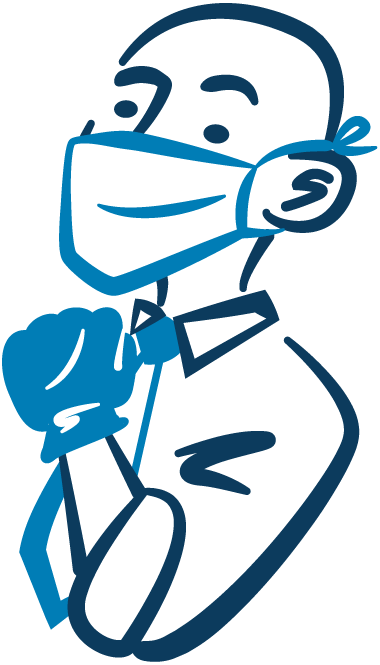 Questions?
Of course, all of these developments are fluid and we will do our best to keep our responses flexible and to keep you informed.
Please share this information with your colleagues. And if you or your clients or colleagues have any questions, or would like to discuss specific concerns, please call or email.